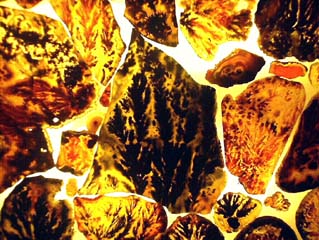 Red & Black Plume agate slabs montage in show case.
&nbsp &nbsp &nbsp &nbsp &nbsp Upon arrival your host will show you where to hunt your own, depending of course upon what type material you wish to hunt. Some of the other gemstones found on the ranch besides the Red Plume agates are Black Plumes, Golden Yellow Plumes, moss agates, jaspers of all colors, fire opal, banded and iris agates.


&nbsp &nbsp &nbsp &nbsp &nbsp After you return to the shop, your treasures are sorted, graded and weighed. Guided rock hunting excursions may be available - WITH RESERVATIONS.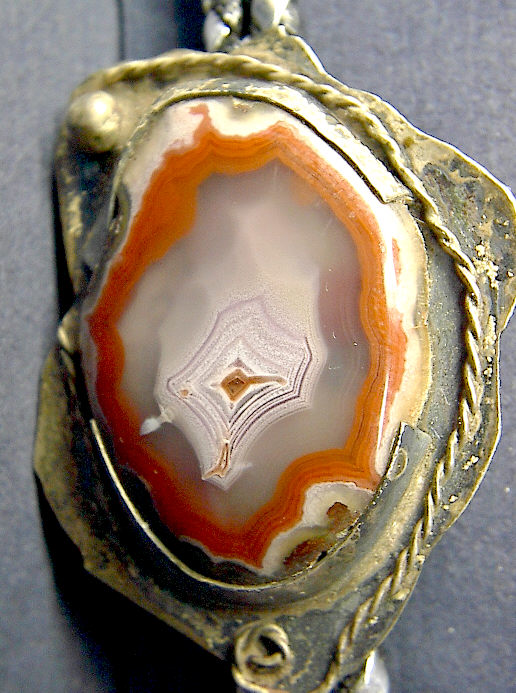 Banded agate bolo tie.


&nbsp &nbsp &nbsp &nbsp &nbsp Visit their Rock Shop . Also available are plenty of rough rocks, pre-cut stones, and slabs for visitors to select from and purchase. Facet-quality Labradorite feldspar, calcite, and quartz crystals can also be found on the ranch. For all current prices and fees go to the official WOODWARD RANCH website.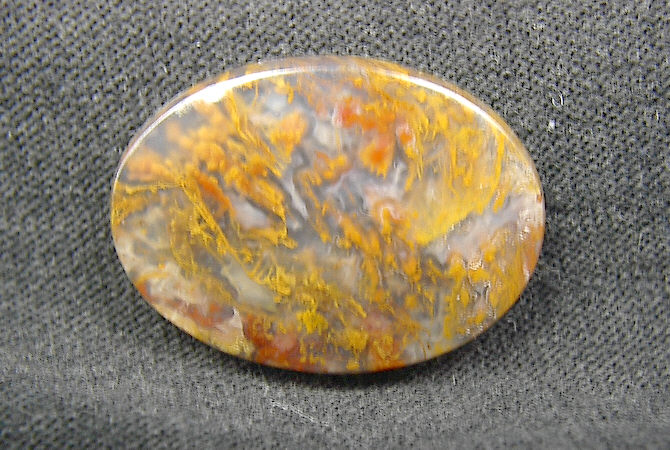 Golden plume moss agate from Needle Peak.






Next - CAMPING

© Copyright. All rights reserved.