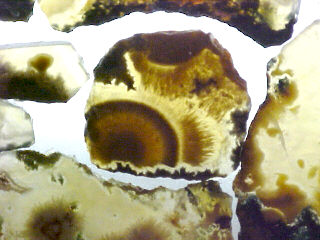 Sagenite in agate slabs montage from Needle Peak.

&nbsp &nbsp &nbsp Mail orders are available at $30.00 for five (5) pounds of assorted plume, green moss, and Pom-Pom agates. Postage paid in the U.S.A. For more detailed prices, inquiries or orders please call us at 915/364-2271, or snail mail to: Woodward Ranch, HC 65 Box 40, Alpine, TX 79830-9717.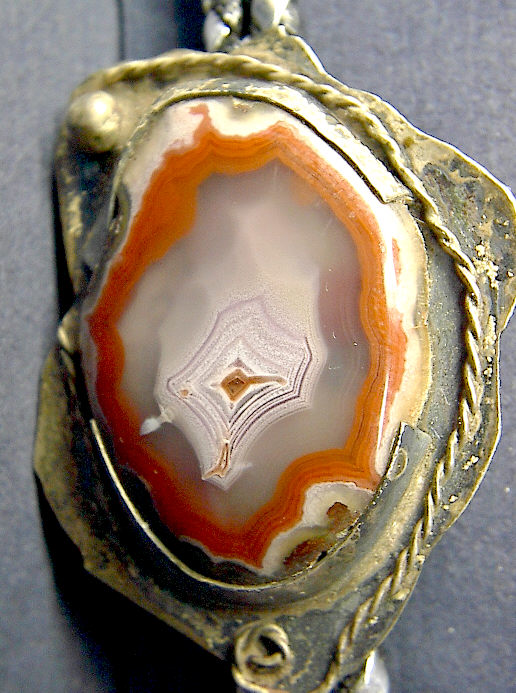 Banded agate bolo tie.

&nbsp &nbsp &nbsp We are currently working for your convenience to be able to use a credit card for purchases. We will announce it here as soon as it becomes available. Meanwhile, may we suggest either of two ways to order rocks:
&nbsp &nbsp &nbsp 1. You can either email us here at Woodward Ranch with your order (this way we can be filling the order, but we must wait until receiving your check or Money Order before shipping).
&nbsp &nbsp &nbsp 2. Or... order by snail mail.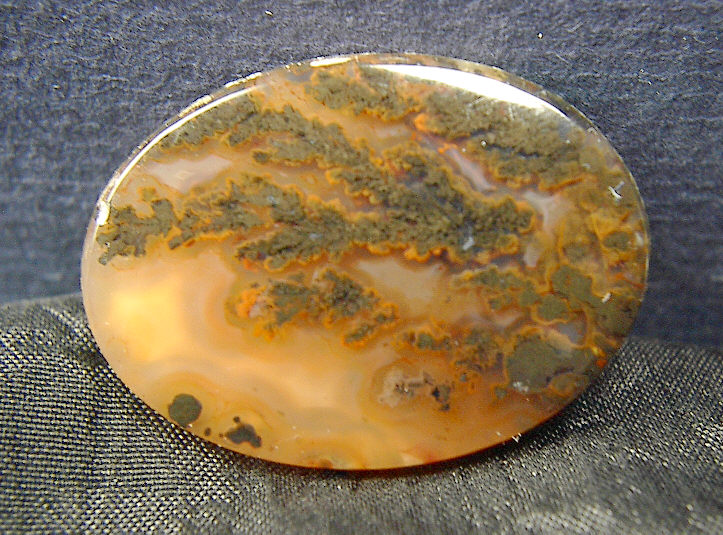 Black plume with yellow and red plume.

&nbsp &nbsp &nbsp NOTE: Because of our rural telephone and electric connections, contact by telephone/email may not be immediately available. Please keep trying, or send your message to the Webmaster and it will be forwarded ASAP.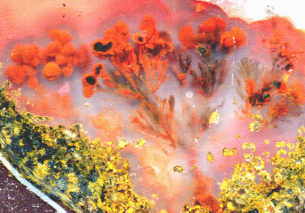 Typical red plume bouquet agate.

&nbsp &nbsp &nbsp Please go to ORDER PAGE if you wish to place or printout an order, or to Copy&Paste to an email.
Next - CAMPING

© Copyright. All rights reserved.